World Fisheries Congress 2024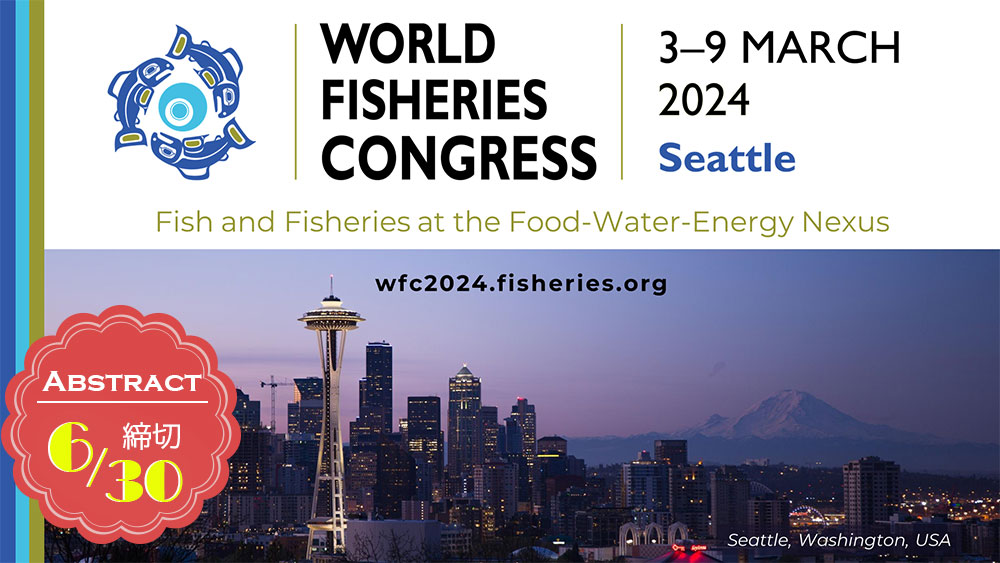 The WORLD FISHERIES CONGRESS is organized through the World Council of Fisheries Societies every four years. Delegates from around the world meet to exchange ideas and perspectives about new research, emerging issues, scientific breakthroughs, and governance related to fisheries science, industry, conservation, and management.
The Congress will be held on March 3-9, 2024 in Seattle, Washington, USA and the Congress theme will be Fish and Fisheries at the Food-Water-Energy Nexus and will explore the many facets of our connections to fish and the habitats that support them. The congress will include plenary sessions featuring renowned speakers, topical general sessions, poster sessions, special symposia, panel discussions, networking events, workshops, International Fisheries Science Prize award, and a trade show all related to the various aspects of fisheries and our global societies. A list of special symposia and sessions can be found at: https://wfc2024.fisheries.org/list-of-sessions/ As host city, Seattle is an ideal location for an international fish and fisheries conference, with an international airport, a light rail system, and public transportation. Seattle is also home to several academic, governmental and industry leaders in fish and fisheries sciences.
Call for Abstracts is now open and abstracts can be submitted online at: https://wfc2024.fisheries.org/call-for-abstracts/. All abstracts are due by June 30th, 2023.
Speakers are expected to provide their own funding to attend the Congress, although all opportunities to apply for travel funding will be made available on the Congress website.
Note: For individuals that require a visa to enter the United States, an expedited review of their abstracts can be requested to give enough time for a visa application process. Please contact WFC Visa Coordinator Jon Aguliera (jaguilera@fisheries.org) for more information.